The structure was built from lioz limestone and is composed of a bastion and a 30-metre (98.4 ft), four-storey tower.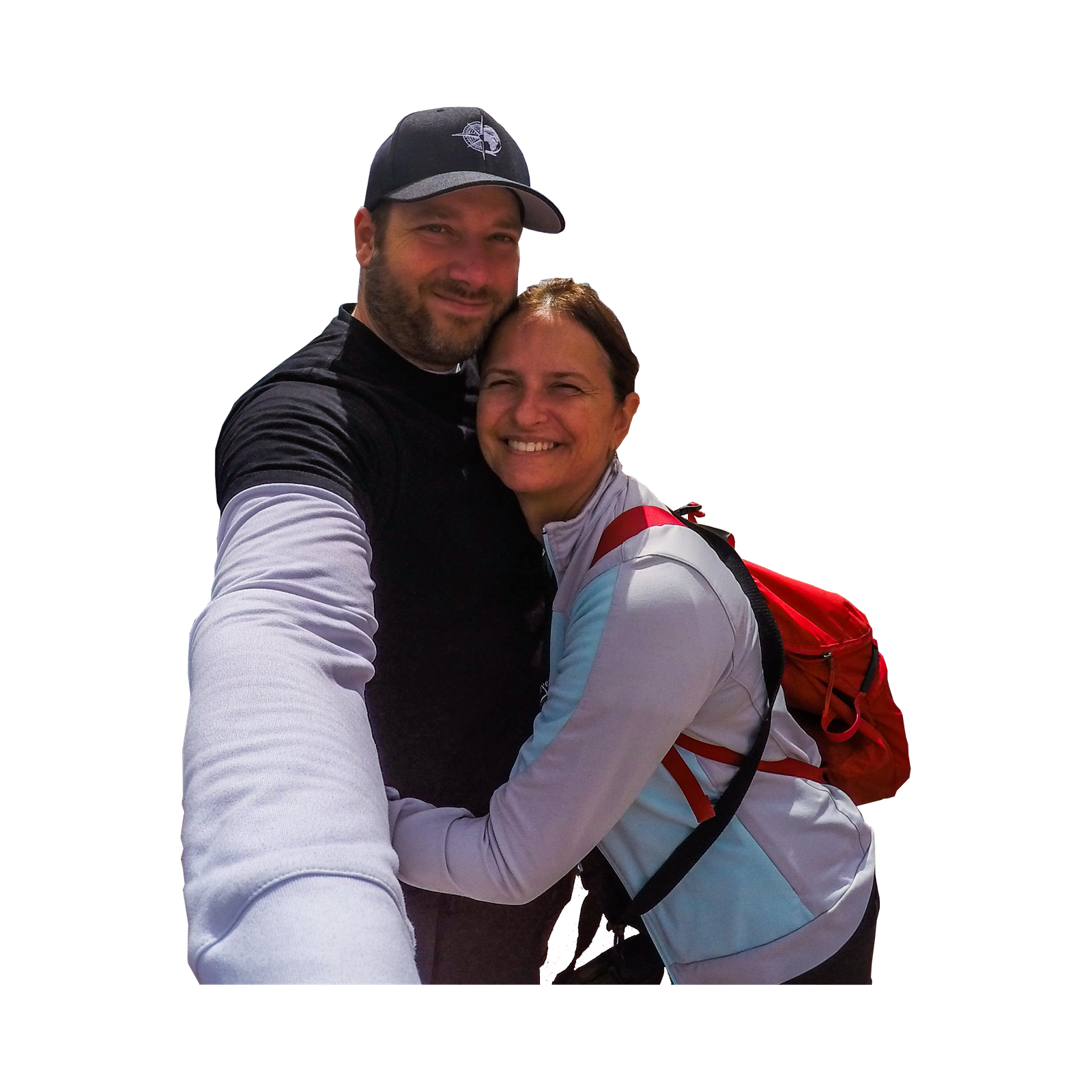 By Serge Larose & Elisandra Buges
The Belém Tower & the Padrão dos Descobrimentos is located a short walk from the Jerónimos Monastery. Putting emphasis on the environmentally conscious public transportation from Lisbon to Belém!
It's a short distance from Lisbon which means you can make your way for a day trip. Check out video below for visuals of the Belém Tower & the Padrão dos Descobrimentos!  Also, continue to read our blog for more information on this attraction.
" The 16th-century fortification located in Belém served as a point of embarkation and disembarkation for Portuguese explorers and as a ceremonial gateway to Lisbon "
We talk about taking a day trip to visit Belém when in reality it's roughly 10-15 kilometres away, so it's really not that far. However there are a significant amount of attractions in Belém to keep you going for a full day, which is why we recommend a day trip.
We decided to explore Lisbon by public transportation because we didn't want the hassle of finding parking, paying for parking in addition to the car rental expense. This being said, we didn't really pay attention to accessibility by car and parking spaces. 
If you're like us and would like to travel by public transport, you'll need to get yourself to the 'Cais do Sodré' metro station, then transfer to a bus or tram. Tram # 15 gets you from Cais do Sodré to Belém and it's included in your Lisbon Transit pass.
Check out our other blog about getting around in Lisbon and where to buy the Transit pass.
* Be mindful that many locals use this mode of transportation for their daily routine, ie get to work. With that in mind, be sure to head to the back of the tram in order to allow as many people to enter as possible. 
We preferred staying in Lisbon since everything is well accessible. Our apartment was called 'Lisbon Calling rooms and studios', 5-minute walk from Cais do Sodré metro station. This made it so convenient for our day trip to Belém and LX Factory !
Lisbon Calling rooms and studios
Plan your night at the Lisbon Calling rooms and studios in Lisbon City with the help of our Hotels.com affiliate link. 
Remember, book 10 nights = get one free
Belém is roughly 25-45 minutes away from Lisbon on public transport, depending on where you're staying. Driving to Belém from Lisbon should take roughly 15-20 minutes. As mentioned earlier, we recommend public transport because you won't need to worry about traffic and parking. Especially since there are a few attractions in Belém.
We think you should plan a minimum of 1-2 hours visiting the Monument and Tower. However, since you came all the way to Belém, we recommend that you stay for the day as there's more to see. More on that below.
What to do when visiting the Belém Tower & the Padrão dos Descobrimentos?
First
Once you figure out how you'll be 'getting there', whether that means making your way directly from Lisbon to here or after you visit the Jerónimos Monastery. The first thing you should do to get acquainted with this destination is walk along the boardwalk. 
It's nice to see the calm water with boats plus the 25 de abril (london gate bridge look-alike) from the distance. During our visit we noticed a bunch of rental bikes and scooters along the path leading from the monument to the tower. So that could be a fun adventure! 
Second
Check out the Padrão dos Descobrimentos monument, which is located across the highway from the Jeronimos Monastery and right in front of the River Tagus. This is where ships departed to explore and trade with India and the Orient. It was built as a temporary beacon in the 1940s until a permanent monument erected between 1958-1960.
There are silhouettes on both sides of the monument plus a compass rose on the ground which built using various types of limestones. It appears the South African Government was responsible for gifting the construction of the square in front of the monument. It's possible to visit inside the monument and on the upper level witness spectacular views from the Monastery, Compass Rose and the River Tagus.
Lastly
Visit the Belém Tower, located 10-15 minutes walk from the Padrão dos Descobrimentos monument. 
What's cool is the ambiance surrounding this UNESCO World Heritage site. There's a small sandy 'beach' where many would dip their feet (including Eli). Depending on the tide, it's possible to get quite close to the outer Tower walls.
It's a paid attraction which gets a lot of visitors, so we recommend to arrive first thing in the morning or plan in advance. We discovered a site called 'Get Your Guide' which allows you to pre-book attractions.
Firstly, we recommend that you take the public transport to Belém because it's stress-free and very direct. The only downside we found was during rush hour, otherwise we enjoyed the ride.
Great for couples & families
If you checked our our Vlog or other blogs, you'll come to understand there's a lot to enjoy in Belém. Plus, you don't need to be a big history buff to enjoy these attractions either. Simply seeing the Belém Tower structure will stimulate children's minds and fill them with creativity as they ponder what it once looked like during its operation years.
Couples can enjoy a romantic walk along the boardwalk between the monument and tower.  It's also possible to plan a cruise on the River Tagus. 
Recommended circuit
It's tough to say exactly because there are so many ways to plan your day.  We reckon that a morning visit to the Belém Tower and Padrão dos Descobrimentos should be optimal. Mornings present richer colours and usually fewer tourists, this way it's easier to appreciate the scenery. 
Also recommended is to visit the Jerónimos Monastery in the morning, plan a lunch in the town of Belém (on rua de Belém) then make your way to the monument and tower. Alternatively, you can do the same thing in the reverse order to mix things up a little.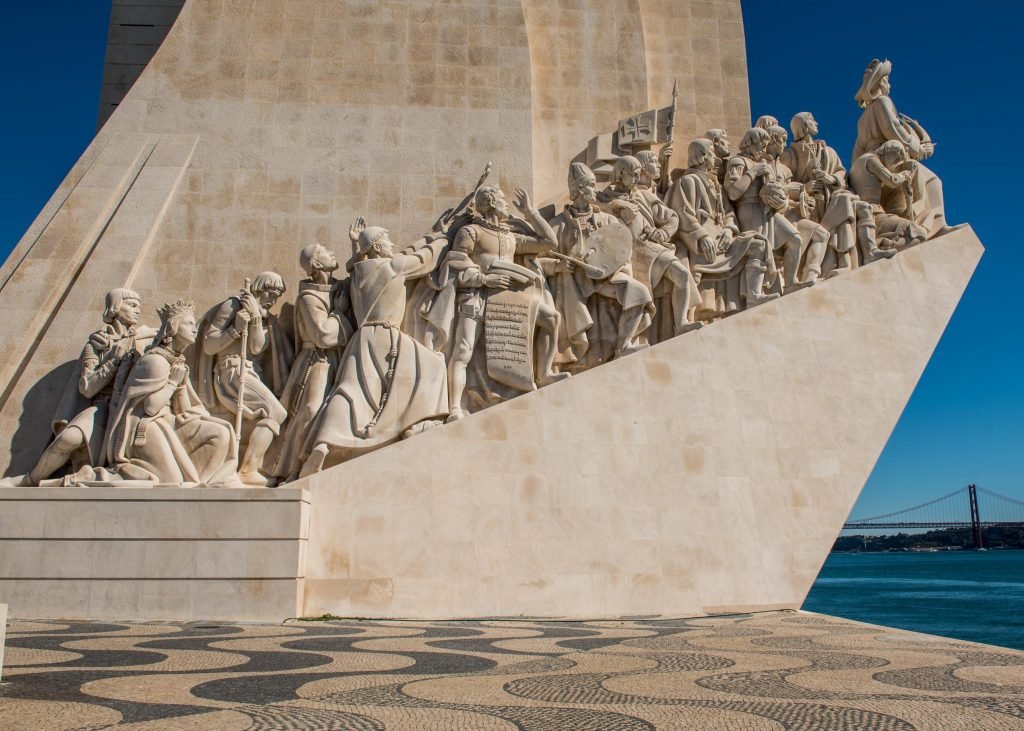 We live fast lives and often run on autopilot, preventing us from truly living the moment. Prior to visiting Portugal, I consulted a colleague of mine who is Portuguese and passionate about his country. He helped Lia and I to make this trip a reality. I recall going to see him one afternoon, where we bounced a few ideas around. He was eating an orange and commented on how tasty it was. As his focus changed from the orange to our trip, he missed out experiencing the delicious fruit. The truth is, you may visit this place, bounce from attraction to attraction only to come home and forget much of what you saw. The point is, take your time to do something special, unique, unpredictable!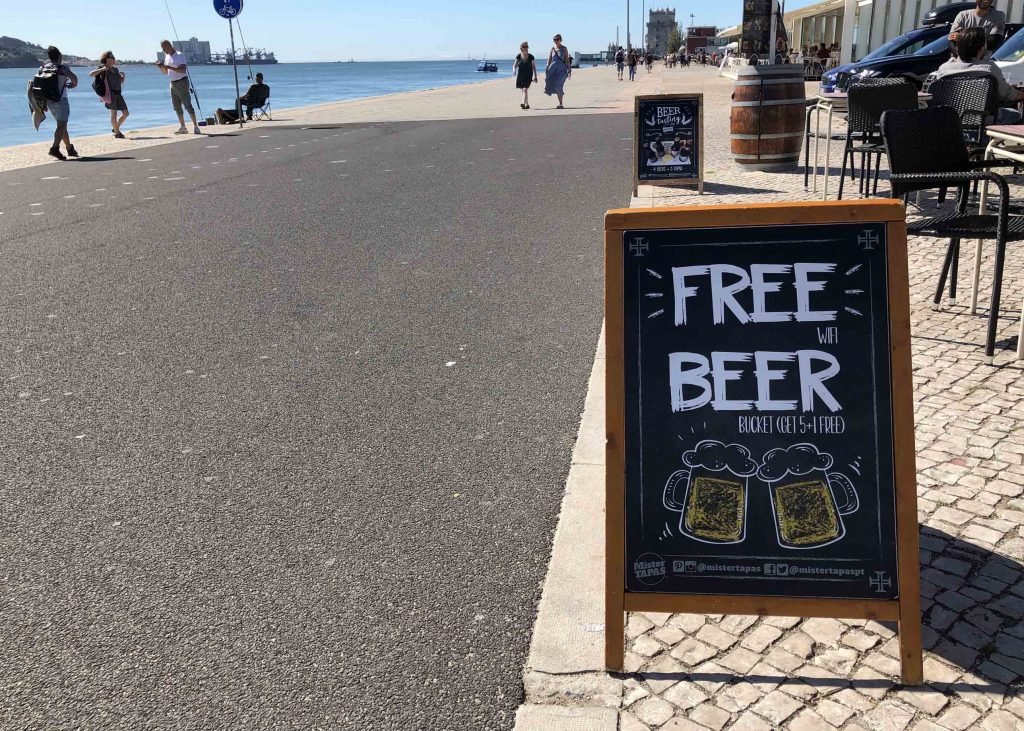 Take a little more time to:
Plan an impromptu cruise on the River Tagus
Have a cocktail or drink on a waterfront patio
Pay yourself an entry ticket to see inside the Padrão dos Descobrimentos monument and see the beautiful mosaic floor from up above
Sit on the boardwalk and watch the river flow
Dip your feet on the small sandy beach at the Belém Tower
For your day trip to Belém, we recommend very casual clothing yet something to protect you from the sun. Perhaps a thin long sleeve shirt to protect your arms and some sort of hat. 
Feel free to bring a refillable bottle of water to stay hydrated and perhaps snacks to better manage your time and avoid getting hangry between attractions.
Clothing
You might want to wear comfortable running shoes or sandals (they might come in handy). 
There are many restaurant options on Rua de Belém. We ate in a restaurant called Pão Pão Queijo Queijo and quite enjoyed it. They had a good variety of options and good size portions to keep you going the rest of the day.
Alternatively, check out the Pasteis de Belém for their wonderful flaky custard tarts. They also serve sandwiches, hamburgers and traditional Portuguese snacks (rissoles, bolinho de bacalhau /codfish cakes, croquette de carne).
Whichever lunch/dinner option you choose, be sure to try the Pasteis de Belém and tell us what you thought !
Other local places to visit
While visiting Belém, we recommend that you visit a few attractions in addition to the Belém Tower and Padrão dos Descobrimentos. 
Save these spots to your list of 'places to visit' in Google Maps. That way you'll remember once you arrive onsite.
The Belém Tower

Padrão dos descobrimentos (monument near Belém tower)

Pasteis de Belém (flaky custard tart)

Cruise or boat tour on the River Tagus

The 

Jerónimos Monastery
LX Factory on the way back to Lisbon (shopping or drinks)
We hope this blog helped you better understand the Belém Tower and Padrão dos Descobrimentos, Belém city and how to better compliment your day with other activities. 
Please let us know if you have any questions about this location and we'll gladly help you.
Also, a great way to give back is to help us by using our 'carefully selected' affiliates.  We now have affiliates for Car Rentals (Hertz), Accommodations (Hotels.com) and Attraction planning (Get Your Guide)!  This not only motivates us but allows us to carry on with our Discovering Destinations project !  Hope you enjoy, one city at a time !
Helpful tools to plan your Trip
Please follow and like us: