Here is our list of reasons why you need to consider travelling Europe with the help of Eurail. 
Read on and get ready to travel easy!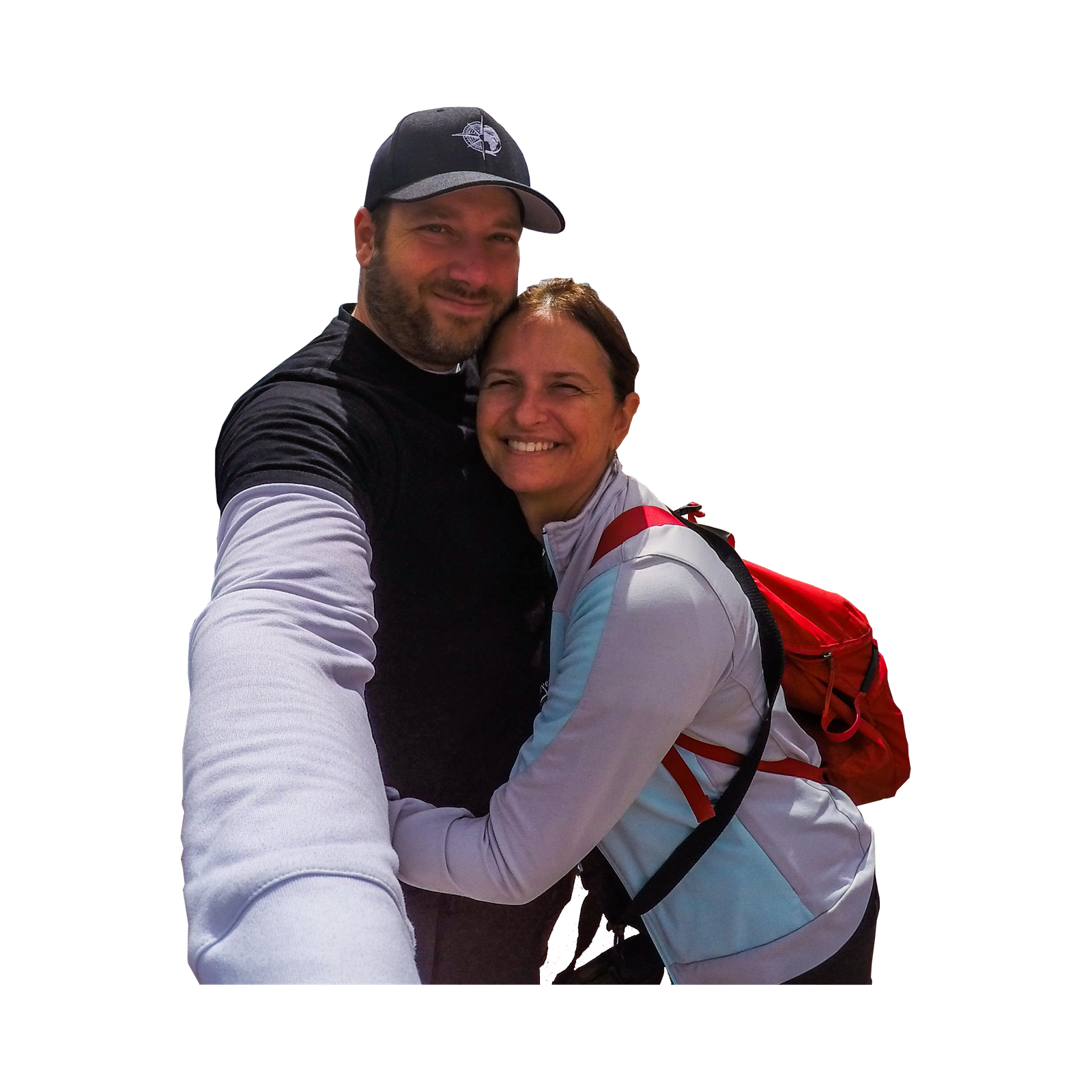 By Serge Larose & Elisandra Buges
We purchased a Eurail Global Pass a few years ago and discovered the joys of smooth travelling. In this blog, you'll discover the reasons we chose the Eurail pass versus many other methods of transportation in Europe.  
Previously, we had executed a road trip in Europe which at the time thought gave us flexibility. In contrast now with our Global Eurail Pass experience, we have changed our point of view.  Although having a car does offer flexibility, it also comes with extra worries and costs such as traffic, finding and paying for parking to name a few. 
Check out this blog for more information on Eurail or click here for their Black Friday sale !
" The main highlights of travelling by train is the centre town access, the 'no weight' baggage check and little to no check in required "
Reasons to travel by Eurail train
Here is the list of notable reasons for choosing the Eurail train pass over any other methods of transportation in Europe.
When travelling to a foreign city, we usually try to find accommodations in close proximity to the city centres. Obviously this needs to sync up with our budget.  When travelling by plane, we noticed that we need to plan for a lift or shuttle to our accommodation. Additionally, when travelling by car, we needed to navigate through the congested city centres and hope to find parking upon arrival. 
However, when travelling by train, most European cities have a centre town train station. It's even possible to plan your accommodation within walking distance from the train station. This is something which worked great for us in Salzburg. We were but a short 5-10 minute walk from the train station to our hotel. 
Easy accessibility gave us tremendous peace of mind as it eliminated all the usual worries we had to deal with in the past. Consider the time investment of being centrally located and walking distance to your centre town accommodation!
The train rides we experienced we very smooth. Many of them had a free wifi connection which allowed us to work on blogs and photo editing while travelling. No airplane mode for the phone and no extra cost for the wifi connection!
Many of trips didn't require reservations, which meant we could sit anywhere. Having the ability to choose our own seats, we usually picked the two seater with a great window view. We never had so much space while travelling, especially when you compare a crammed car or airplane seat!  You're also able to get up and stretch your legs anytime.
3. Quick access & little reservations
We were surprised to find out that no pre-checkins were required at the train station. The only requirement was to arrive 20 minutes prior to train departure. This shocked us since we were used to the 3 hour pre-boarding checkins at the airports. It also helped us plan trips on the fly. 
For example, we planned to visit the Volkswagen Wolfsburg factory one Saturday. Once in Wolfsburg, we discovered that it was closed on weekends. Since we had the Global Eurail pass, we quickly planned a visit the following Monday. We simply hopped on the train and made our way back without a sweat.
One thing that worried us prior to buying the Eurail pass was the 'extra reservation costs'. However, we found a trick on how to avoid taking trains that required reservations which brought more value to our pass. Check out our 2nd Eurail video which explains how to use the 'Rail Planner' app. 
The main advantage to the Eurail pass is the ability to swing from one European city to another. However, it didn't stop there. 
In certain cities, our Eurail pass included local transportation also. We particularly enjoyed visiting the Andechs Monastery from centre town Munich, Germany. Particularly when we discovered we could use our Global Eurail pass to access the S-bahn trains. Although the metro, bus and underground were not included, we felt at ease to be able to travel from one local town to another without having to pay extra money.
If and when you get the Eurail pass, be sure to download the 'Rail Planner' app!
At number 5, we have limitless. 
Besides pre-checkins at airports, it's also required to check your bags. This means we needed to adhere to baggage weight limits. Some airlines allow up to 2 bags of 32 kilograms, however the standard is more likely to be 2 x 23kg. Surprisingly, baggage check and weight limits was not necessary prior to boarding the train. In our case, this allowed us to 'not hold back' when we felt like purchasing gifts or souvenirs.  
As you'll notice at the 1:38min mark of our first Eurail video, Serge clearly demonstrates the baggage flexibility of travelling with Eurail 🤣. 
Plan your spending wisely
Use our Orange Key – 47826980S1
To get a head start in your new Tangerine account. You save monthly fees as this is a virtual bank plus your money is accessible in various places in the world !
Available in Europe and South America for easy access to your money, rather than taking out large sums and worry about where to keep it.
To acquire your $50, simply visit the Tangerine website, copy our Orange Key and paste it on the sign up page. Simply note, there are conditions to acquire the $50. Please see the Tangerine website for details.
We chose to book with Hotels.com because they have a large network of hotels. However, it doesn't stop there Hotels.com now has access to BnB's, Motels and much more. Additionally, accumulate 10 nights and get one free !
Want to know why we systematically use Hotels.com to book our accommodations ?  Click here to find out.
Save time in line with Get your Guide
If there's one thing that takes up a lot of time in new cities, it's waiting in lines for special attractions. Also, there's much time lost trying to find the right places plus not knowing how to navigate the city efficiently. 
This said, we recommend Get Your Guide to fix your timing issues. Not only will you skip the queue, Get Your Guide also provides a tour guide who will help you along your discovering quest.
We hope this blog helped you better understand the Eurail pass. Additionally, we've made a couple of Eurail videos:
Please let us know if you have any questions about this location and we'll gladly help you.
To show your appreciation for the information we've mapped out for you, kindly use one or many of our affiliate links to plan your trip. There are no additional costs to you the end user, however we receive a small commission. In turn, we take this money and reinvest it to create a better user experience. 
A great way to give back is to help us by using our 'carefully selected' affiliates.  We now have affiliates for Car Rentals (Hertz), Accommodations (Hotels.com) and Attraction planning (Get Your Guide)!  This not only motivates us but allows us to carry on with our Discovering Destinations project!  
Hope you enjoy, one city at a time !
Helpful tools to plan your Trip
Please follow and like us: