On May 13 1928, the first foundation stone was laid in the construction of the basilica and colonnade of the Fátima Sanctuary.
It was a process that continued until 1954.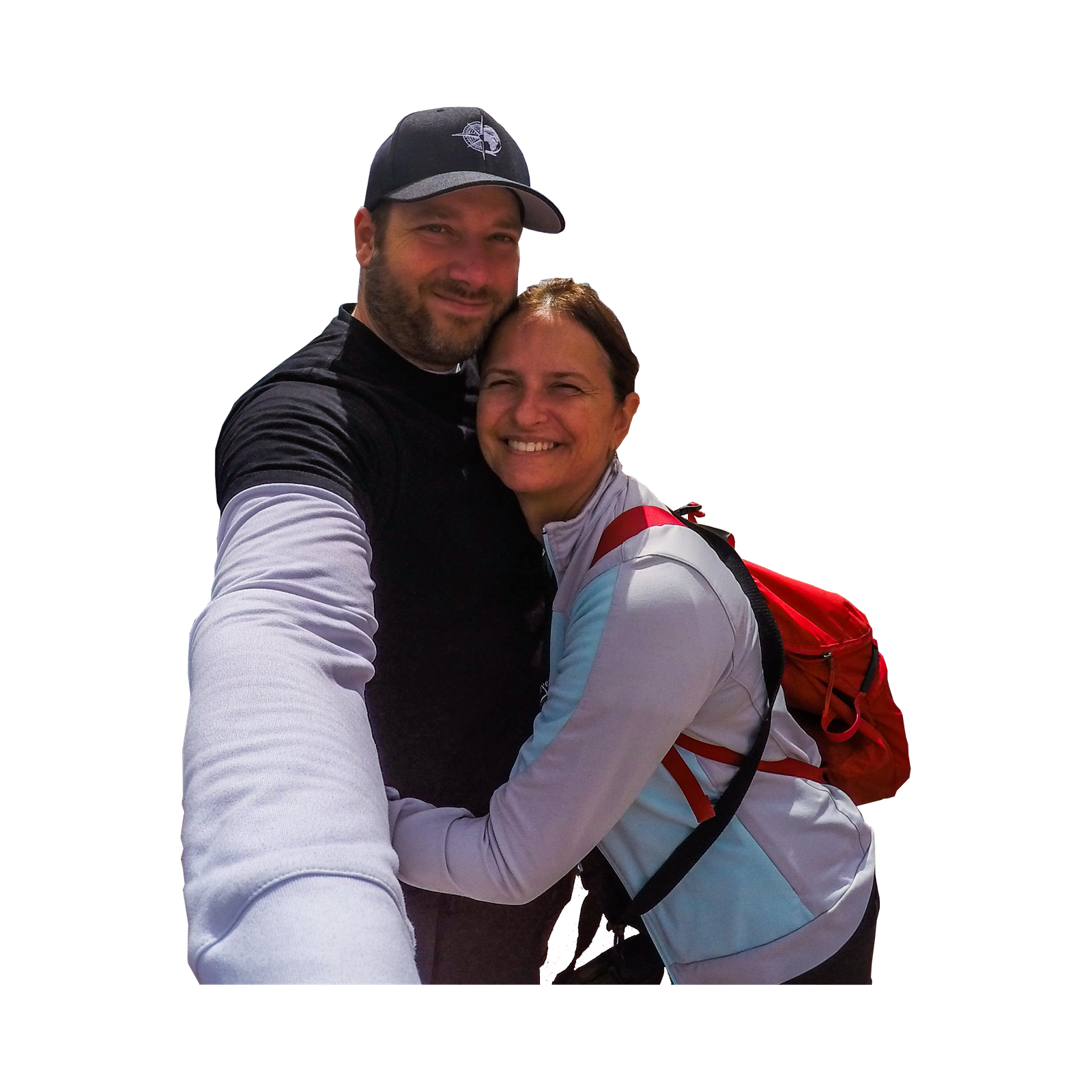 By Serge Larose & Elisandra Buges
In 1916, on three separate occasions, Lúcia dos Santos (and her two cousins) began reporting apparitions of an angel. According to the children, they believed it was the Virgin Mary, and began doing penance and self-sacrifice to atone for sinners.
These visitations culminated on October 13th 1917, with the public Miracle of the Sun event. The children imparted that the apparition of Virgin Mary divulged three secrets. First was the vision of the fire on earth (possibly WW1), the date that WW1 would end and lastly that John Paul II would be attacked by firearm (this would occur in 1981).
The sanctuary includes various buildings, shrines and monuments to the religious, political and social consequences of the event. They are dispersed throughout a complex of open panoramas and vistas dominated by the Basilica of Our Lady of the Rosary and the Basilica of the Holy Trinity.
Check out our Fatima Vlog
" According to Lucia dos Santos, apparitions began on May 13, 1917. While tending their family's sheep in Cova da Iria, Lucia and her two cousins said they witnessed the apparition of what they later wholeheartedly believed was the Virgin Mary "
Located roughly 110 kilometres from Lisbon, it takes 90 minutes to reach Fatima city. As you might already know from our Eurail YouTube videos, Lia and I enjoy the smooth sailing train rides. We desperately wanted to visit the Fatima Sanctuary but couldn't find a train station around. Resultantly, we decided to rent a car to plan a road trip instead.
We managed to cut car expenses in Lisbon by sticking to the Transit Pass. Ultimately, we rented a car the day we left Lisbon. Check out our affiliate link for Hertz car rental to plan your road trip!
Also, feel free to have a look at our other blog about getting around in Lisbon and where to buy the Transit pass.
Driving inside Lisbon city can feel a little intimidating, however once on the highway it'll be smooth sailing!
Alternatively, if you don't want to spend money on a car rental, we're happy to tell you that it's possible to book a tour from Lisbon city! This way you can visit great neighbouring cities like Nazaré, Obidos, Batalha and Fatima without having to rent a car !  Check out the Get Your Guide link below.
We preferred staying in Lisbon since everything is well accessible. Our apartment was called 'Lisbon Calling rooms and studios', 5-minute walk from Cais do Sodré metro station. This made it so convenient for our day trip to Belém and LX Factory !
Lisbon Calling rooms and studios
Plan your night at the Lisbon Calling rooms and studios in Lisbon City with the help of our Hotels.com affiliate link. 
Remember, book 10 nights = get one free
Portugal has many neighbouring cities like Obidos, Batalha, Nazaré and Fatima to name a few. These locations are located short distances from Lisbon and perfect for road trips because you won't be spending entire days travelling. As mentioned earlier, Fatima is roughly 80-90 minutes driving from Lisbon city. 
We think you should plan a minimum of 1-2 hours visiting the Fatima Sanctuary. This will give you sufficient time to visit the chapel, the inner square and the flea market just outside the sanctuary.  It's possible to stay longer and even plan an overnight in one of the many well-rated hotels surrounding the Sanctuary. We also noticed many RV's in the parking lot, in case this is your style.
Additionally, Fatima is the perfect segue to discover the north of Portugal. For instance, the city of Coimbra is a short 50-60 minute drive from the Sanctuary.
What to do when visiting The Fatima Sanctuary ?
First
There's no need to be religious to enjoy the Fatima Sanctuary. It's possible to explore the grounds with an open mind, listen to the various stories and enjoy the architecture.
You can start by visiting the basilica at the main entrance. There are great details such as the main altar and stained glass which will definitely distinguish this church from others. There's also a map of the Sanctuary grounds on the way to the square.
Second
Check out the square in front of the Basilica of the Rosary with the Chapel of the Apparitions. There are large corridors, also called colonnades, branching off on both sides of the basilica. Consisting of 200 columns and half columns and 14 altars, the Colonnade includes a Way of the Cross in ceramic. There are 17 statues, some are of saints (whose congregations exist in Fatima), others are of saints who, were "Marian apostles."
Inside the square there is also a place to purchase various candles to make promises. 
Lastly
Located outside the square is a type of flea market with many vendors selling religious goods. You'll find them in Google under, "Loja Paz de Fátima", Peace store of Fátima.
There are also many restaurant options to choose from, all within walking distance from the sanctuary.
Upon arrival at the Fátima Sanctuary, check out the basilica's architecture and walk the inner square. Then, plan a lunch near the sanctuary and visit the local shops to encourage the workers.
Great for religious and non-religious individuals
Fátima is a small city with few attractions. We would say, the Fátima Sanctuary is one of the main attractions to visit. As mentioned earlier, there's no need to be religious to admire the sanctuary.
Recommended circuit
It really depends on your allocated time, whether you've planned a group trip or rented a car.  
As for visiting the Fátima Sanctuary, we recommend visiting the basilica, then making your way to the inner square. We also recommend paying a visit to the local shops on 'Praceta de Santo Antonio'. There's a kind of flea market where they sell various religious goods.
Once you've gone around the Fátima Sanctuary, you might grow to like it and want to discover more. If this is the case, feel free to see the Chapel of the apparitions and the Basilica of the Holy Trinity.
There's also a guided museum tour where you can see objects left behind by past visitors in exchange for promises.  Additionally, it's possible to purchase candles and make your own promises.
Perhaps a thin long sleeve shirt to protect your arms and some sort of hat. 
Feel free to bring a refillable bottle of water to stay hydrated and perhaps snacks.
Clothing
For your trip to Fátima, we recommend very casual clothing yet something clean and dressy. You might want to wear comfortable running shoes or sandals. 
There are many restaurant options in Fátima. We ate at a per kilo restaurant called Restaurante International Shopping and felt it was mediocre.  Having a look on Google now, we would choose 'Manhãs' Restaurant or Codfish Tavern which have great ratings are a short 10 minute walk from the Sanctuary.
Other local places to visit
The city of Fátima is quite small and you might simply make your way there to discover the Sanctuary. That being said, there are a few other attractions that you might want to visit while you're there.
If you're interested by our recommendation, feel free to save them to your list of 'places to visit' in Google Maps. That way you'll remember once you arrive onsite. 
Wax Museum of Fátima

Interactive Museum – The Miracle of Fatima

City of Batalha (20 minute drive away)
We hope this blog helped you better understand the Fátima Sanctuary and how to better compliment your day with other activities. Please let us know if you have any questions about this location and we'll gladly help you.
To show your appreciation for the information we've mapped out for you, kindly use one or many of our affiliate links to plan your trip. There are no additional costs to you the end user, however we receive a small commission. In turn, we take this money and reinvest it to create a better user experience. 
A great way to give back is to help us by using our 'carefully selected' affiliates.  We now have affiliates for Car Rentals (Hertz), Accommodations (Hotels.com) and Attraction planning (Get Your Guide)!  This not only motivates us but allows us to carry on with our Discovering Destinations project !  
Hope you enjoy, one city at a time !
Helpful tools to plan your Trip
Please follow and like us: