One of the most prominent examples of the Portuguese Late Gothic Manueline style of architecture in Lisbon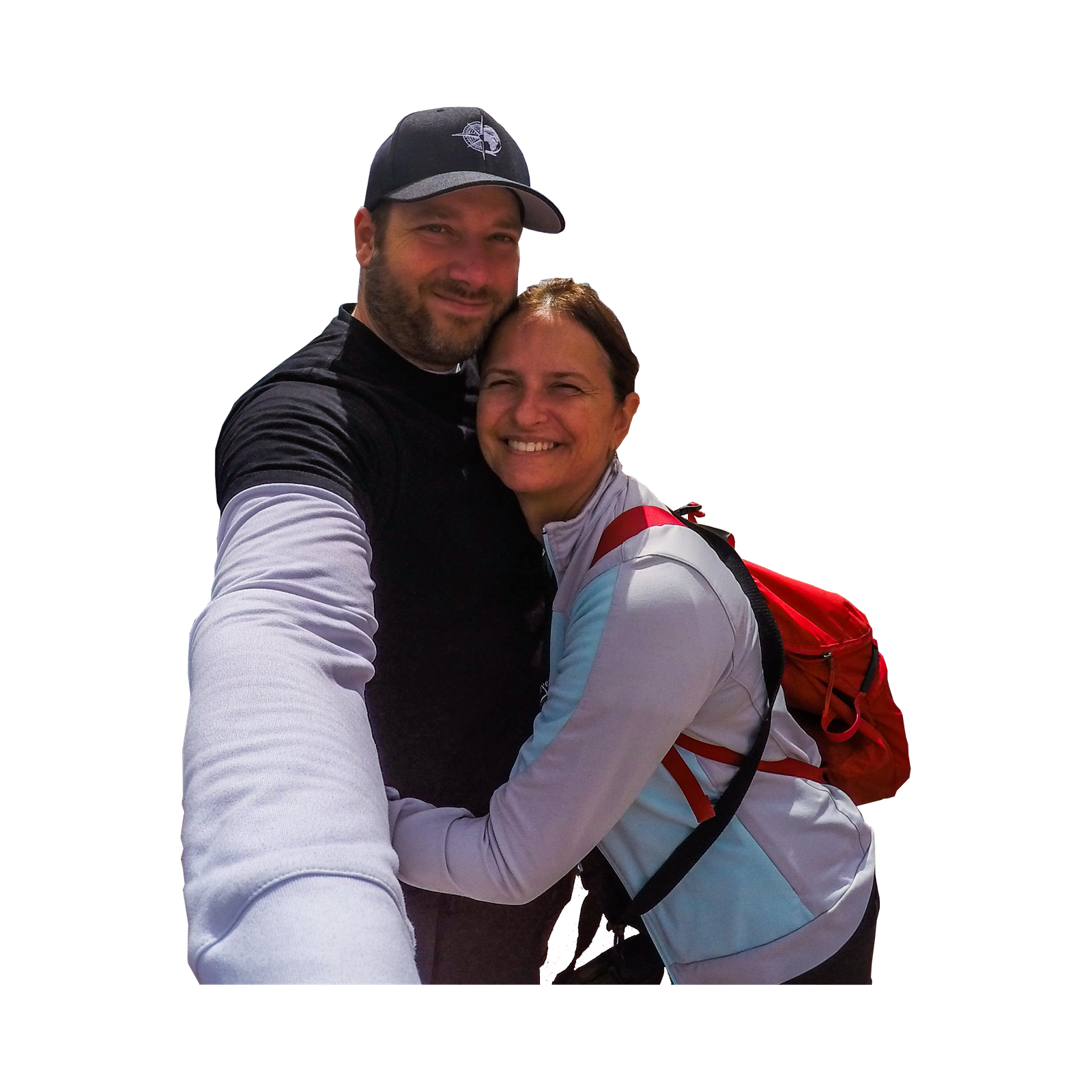 By Serge Larose & Elisandra Buges
We heard about the Jerónimos Monastery from a YouTube Vlog. The video wasn't so elaborate yet managed to capture our attention which made us add it to our 'wish list'.
It's a short distance from Lisbon which means you can make your way for a day trip. Check out video below for tips on how to get to Belém and glimpses inside the Monastery!  Also, continue to read our blog for more information on the Jerónimos Monastery.
" The Jerónimos Monastery was classified a UNESCO World Heritage Site, along with the nearby Tower of Belém, in 1983 "
We talk about taking a day trip to visit Belém when in reality it's roughly 10-15 kilometres away, so it's really not that far. However there are a significant amount of attractions in Belém to keep you going for a full day, which is why we recommend a day trip.
We decided to explore Lisbon by public transportation because we didn't want the hassle of finding parking, paying for parking in addition to the car rental expense. This being said, we didn't really pay attention to accessibility by car and parking spaces. 
If you're like us and would like to travel by public transport, you'll need to get yourself to the 'Cais do Sodré' metro station, then transfer to a bus or tram. Tram # 15 gets you from Cais do Sodré to Belém and it's included in your Lisbon Transit pass.
Check out our other blog about getting around in Lisbon and where to buy the Transit pass.
* Be mindful that many locals use this mode of transportation for their daily routine, ie get to work. With that in mind, be sure to head to the back of the tram in order to allow as many people to enter as possible. 
We preferred staying in Lisbon since everything is well accessible. Our apartment was called 'Lisbon Calling rooms and studios', 5-minute walk from Cais do Sodré metro station. This made it so convenient for our day trip to Belém and LX Factory !
Lisbon Calling rooms and studios
Plan your night at the Lisbon Calling rooms and studios in Lisbon City with the help of our Hotels.com affiliate link. 
Remember, book 10 nights = get one free
Belém is roughly 25-45 minutes away from Lisbon on public transport, depending on where you're staying. Driving to Belém from Lisbon should take roughly 15-20 minutes. As mentioned earlier, we recommend public transport because you won't need to worry about traffic and parking. Especially since there are a few attractions in Belém.
We think you should plan a minimum of 1-2 hours visiting the Jerónimos Monastery. However, since you came all the way to Belém, we recommend that you stay for the day as there's more to see. More on that below.
What to do when visiting the Jerónimos Monastery ?
First
You'll have to decide what you want to visit at the Jerónimos Monastery. There's the chapel (located at the far right when facing the Monastery) which you can visit for free, however you'll notice an insanely long queue. 
Second
It's possible to purchase a day pass to see inside the monastery. Once you enter the massive front door, you'll notice a large square corridor, a second level and a large square garden in the middle. We fell in love with it at first sight and couldn't get over the significant details in the structure and art. 
Lastly
Apparently there's an archeological museum which you can combine along with the Monastery. However we didn't visit it for various reasons. 
We recommend that you take the public transport because it's stress-free and very direct. The only downside we found was during rush hour, otherwise we enjoyed the ride.
Great for couples & families
There's a lot to enjoy at the Jerónimos Monastery and you don't need to be a big history buff either. For instance, couples can enjoy the romantic architecture and paintings. Kids will surely enjoy discovering every nook and cranny, almost like a labyrinth inside the monastery.  
Recommended circuit
As you enter the mini-village, you'll notice many restaurants. Depending on your arrival time, we recommend that you grab a drink and find space on the terrace. We chose to order from 'Cafe na Fabrica'. 
We recommend that you make your way through the main entrance, and start with the first floor. This way you'll enjoy corridors, detailed pillars, hidden rooms and centre square. Then make your way up to the second level where you'll get a nice upper level view of the monastery, visit the souvenir shop and find a glorious view of the chapel. 
There's a cool staircase which leads to the Monastery's second level and souvenir shop. This work dates back to 1625, by the architect Teodósio de Frias. As depicted in the image below, the staircase is formed by two symmetrical ramps and a single box, whose frescoed vault, truly elegant, can now be fully appreciated. 
On the way up the staircase, you'll notice a large format painting was placed at the top of the ramp to the left, credited to José de Avelar Rebelo (c. 1600-1657).
For your day trip to Belém, we recommend very casual clothing yet something to protect you from the sun. Perhaps a thin long sleeve shirt to protect your arms and some sort of hat. 
We were allowed to bring backpacks inside the monastery, so feel free to bring a bottle of water to stay hydrated and perhaps snacks that way you avoid getting hangry.
Clothing
You might want to wear comfortable running shoes or sandals (they might come in handy later). 
There are many restaurant options down the street, probably the same way you came in. We ate in a restaurant called Pão Pão Queijo Queijo and quite enjoyed it. They had a good variety of options and good size portions to keep you going the rest of the day.
Alternatively, you can check out the Pasteis de Belém for their wonderful flaky custard tarts. However they also serve sandwiches, hamburgers and traditional Portuguese snacks (rissoles, bolinho de bacalhau /codfish cakes, croquette de carne).
Whichever lunch/dinner option you choose, be sure to give the Pasteis de Belém a try and tell us what you thought !
Other local places to visit
While visiting Belém, we recommend that you visit a few attractions. The Jerónimos Monastery isn't the only attraction now part of UNESCO! 
Save these spots to your list of 'places to visit' in Google Maps. That way you'll remember once you arrive onsite.
The Belém tower

Padrão dos descobrimentos (monument near Belém tower)

Pasteis de Belém (flaky custard tart)

Cruise or boat tour on the River Tagus
We hope this blog helped you better understand the Jerónimos Monastery, Belém city and how to better compliment your day with other activities. 
Please let us know if you have any questions about this location and we'll gladly help you.
Also, a great way to give back is to help us by using our 'carefully selected' affiliates.  We now have affiliates for Car Rentals (Hertz), Accommodations (Hotels.com) and Attraction planning (Get Your Guide)!  This not only motivates us but allows us to carry on with our Discovering Destinations project !  Hope you enjoy, one city at a time !
Helpful tools to plan your Trip
Please follow and like us: