Come here to see the magnificent lift structure, the ride up to Carmo Square and the gorgeous views of Lisbon.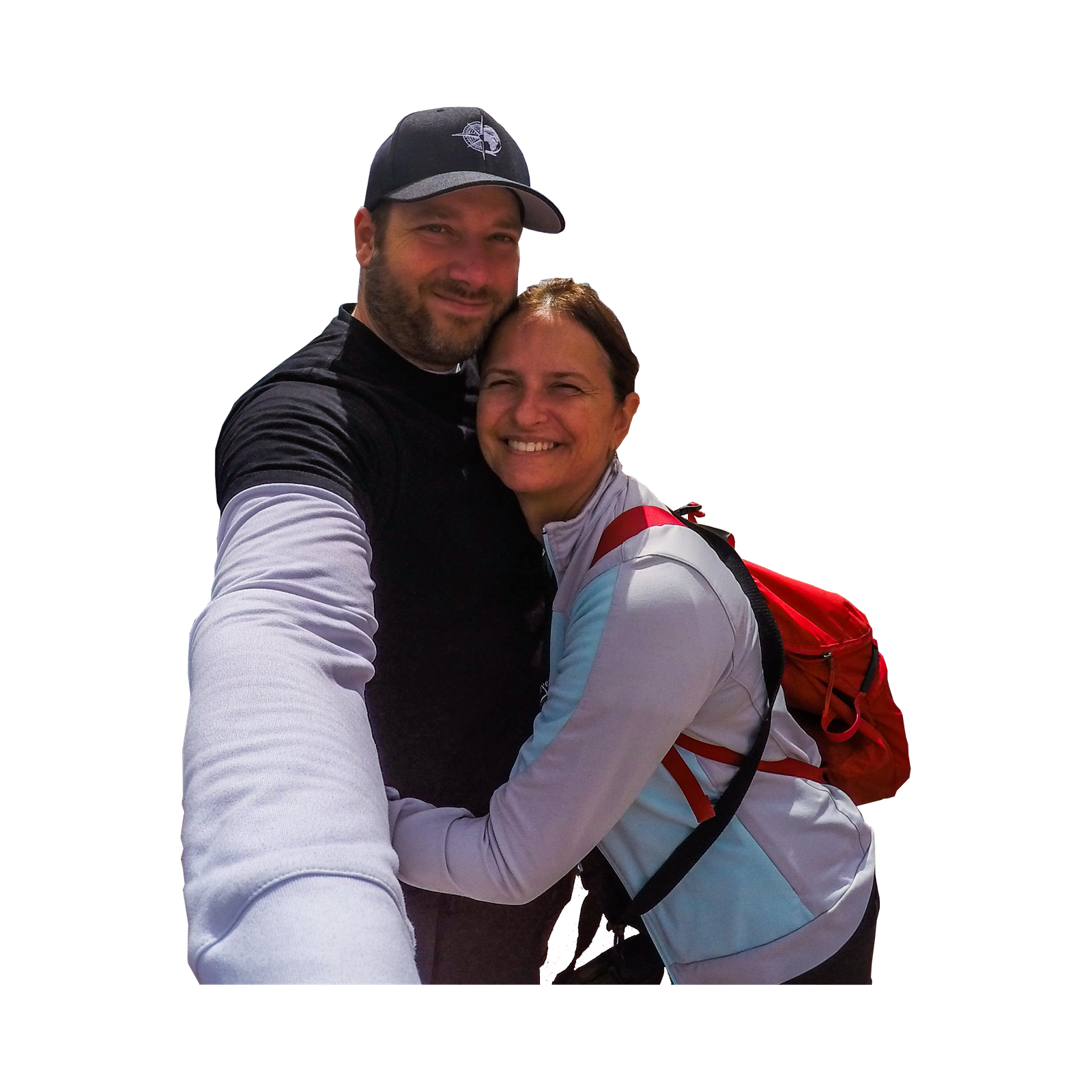 By Serge Larose & Elisandra Buges
The Santa Justa Lift connects the lower streets of the Baixa with the higher Largo do Carmo (Carmo Square). The lift almost immediately became a tourist attraction. Having seen a few YouTube videos with the Santa Justa Lift, we knew we wanted to get a closer look!
It's possible to go up the lift for free when you get the Lisbon transit pass since it's also operated by Carris, the city transit provider. Then you have the choice to go up another level and get an unobstructed view of Lisbon (which costs roughly 1e50).
" The hills of Lisbon have always presented a problem for travel between the lower streets of the main Baixa and the higher Largo do Carmo (Carmo Square). Civil and military engineer Roberto Arménio presented a project to the Lisbon municipal council in 1874 and the bridge was finally inaugurated in 1901."
The Santa Justa Lift is located 7 minutes walking from the Praça do Comercio. It's possible to access via Áurea Street, Prata Street or the famous Augusta Street. 
Alternatively it's a 3 minute walk from Baixa-Chiado metro station.
We stayed a few nights in a beautiful apartment called 'Lisbon Calling rooms and studios', 5-minute walk from Cais do Sodré metro station.  We loved the convenient location since we could walk to a variety of locations, we were also a 5 minute walk to the famous Pink Street !
Overall, there are many ideal locations to book your hotel in Lisbon. Especially if you plan to purchase the Lisbon transit pass allowing you to take busses, trams, metros, trains and bondinhos (street car elevators). Check out our other blog about getting around in Lisbon and where to buy the Transit pass.
Lisbon Calling rooms and studios
Plan your night at the Lisbon Calling rooms and studios in Lisbon City with the help of our Hotels.com affiliate link. 
Remember, book 10 nights = get one free
The ride up the lift takes a whole minute, it's the wait in line that will gobble your time. Just like your typical city attraction, it's quiet in the early morning and late at night. 
We spent a good hour at the Santa Justa Lift, from the moment we arrived at the base, time spent waiting in the queue, going up the elevator plus taking pictures at the very top.
What to do when visiting Santa Justa lift ?
We arrived close to the end of the day on a Wednesday yet there was a buzz in the air.  A band was on site and playing some great music. They managed to make the wait time a little more enjoyable and also drew a crowd who sat on the steps.
Go up the elevator to get the amazing view. Once at the top, you'll already get a great view of Lisbon. It is however gated which makes it tough to get an unobstructed view of the city. 
It is possible to pay a small fee to go up another level and get an even greater view !
Like most attractions, you'll find fewer tourists early in the day and later at night. The advantage with these timelines, in addition to the smaller crowds is the light for picture taking. You'll get the best lighting and perhaps a sunrise or sunset – depending on the time you visit.
Great for the family
Yes, there was a couple in front of us with a small child. It might be difficult to kept young ones quiet for an extended period of time, however if there's a band playing when you visit it'll make the time go by quicker.
Recommended circuit
Based on our experience, we think you can start on either side of the castle grounds. Get a feel when you enter and perhaps try to gravitate toward or away from the crowds, depending on your preference.
In order to get a good appreciation for the entire grounds, we recommend that you visit all corners.  
The Belvedere

São Jorge Fortification

Ruins of the former Royal Palace of the Alcáçova
Garden with Native Forest Species
Archaeological Site
We recommend that you spend the extra cash (1E50) in addition to the lift ticket to get the beautiful view at the top. 
Since the Santa Justa Lift is strictly an elevator, there's no need for specific clothing.  However, walking around in Lisbon City can get demanding, so for a full day out exploring the city, we'll recommend some comfortable sneakers. We usually recommend sunscreen and a water bottle for hydration.
You can also bring snacks to keep your energy up. 
Clothing
Lisbon can surprise you with it's weather, we visited in mid-October and were pleasantly surprised with 25 degree sunny days. However, once the sun went down, the temperature dropped immediately. Bear that in mind if you're planning to visit in the early spring and fall.  
The best advice we can offer is to plan clothing variety offering layers depending on the temperature.  For sure, we recommend that you bring caps for protection from the sun. 
This is a prime location for restaurants so it'll be easy to find a place to eat. Along Augusta street are rows of patios if you like to sit and watch the action outdoors. Otherwise you can extend a little further and find something closer to the Commercial place (Praça do Comercio).
A few recommendations:
Jardim das Cerejas great vegan options
 Casa Portuguesa do Pastel de Bacalhau (R. Augusta 106)
As Bifanas do Afonso great traditional bifanas
Other local places to visit
You may want to consider adding some of these destinations to your list of discoveries before or after visiting the Santa Justa List. 
Additionally, we recommend that you save these to your list of places to visit in Google Maps. That way you'll remember once you arrive in Lisbon.
Praça do Comercio

The Beer Museum

Augusta Street

São Jorge Castle

Santa Luzia miradouro (belvedere)
We hope this blog helped you better understand the Santa Justa Lift, it's surroundings and how to better compliment your day with other activities to tack on. 
Please let us know if you have any questions about this location and we'll gladly help you.
Also, a great way to give back is to help us by using our 'carefully selected' affiliates.  We now have affiliates for Car Rentals (Hertz), Accommodations (Hotels.com) and Attraction planning (Get Your Guide)!  This not only motivates us but allows us to carry on with our Discovering Destinations project !  Hope you enjoy, one city at a time !
Helpful tools to plan your Trip
Please follow and like us: