Come here for the spectacular views of Lisbon city through various lookouts and be sure to explore the empty fortification.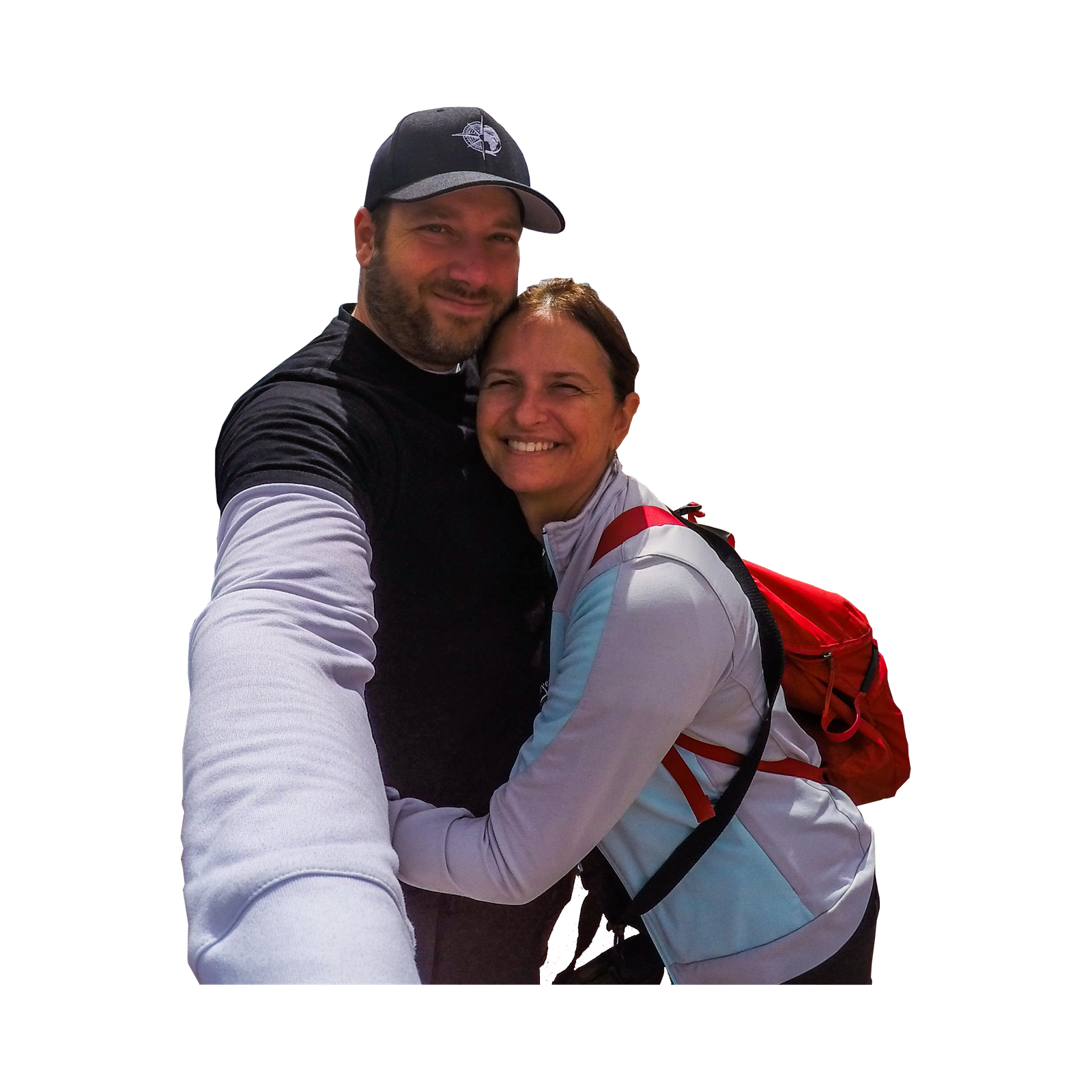 By Serge Larose & Elisandra Buges
São Jorge Castle should be on your list if you're planning to visit Lisbon city. We can't think of just one reason to visit the castle, so read on to find out why we highly recommend this tourist attraction.
"Human occupation of the castle hill dates to at least the 8th century BC. Since the 12th century, the castle has served as a royal palace, a military barracks, home of the Torre do Tombo National Archive, and now as a national monument and museum."
As mentioned earlier, São Jorge Castle sits atop the highest hill in Lisbon. Despite that, it's possible to hike the entire way there, however we recommend that you save your legs for later.
Streetcar number 28, or Tram 28, will get you all the way to São Jorge Castle. We especially liked it because it's a very scenic route and rides in front many of Lisbon's main attractions. 
We stayed a few nights in a beautiful apartment called 'Lisbon Calling rooms and studios', 5-minute walk from Cais do Sodré metro station.  We loved the convenient location since we could walk to a variety of locations, we were also a 5 minute walk to the famous Pink Street !
Overall, there are many ideal locations to book your hotel in Lisbon. Especially if you plan to purchase the Lisbon transit pass allowing you to take busses, trams, metros, trains and bondinhos (street car elevators). Check out our other blog about getting around in Lisbon and where to buy the Transit pass.
Lisbon Calling rooms and studios
Plan your night at the Lisbon Calling rooms and studios in Lisbon City with the help of our Hotels.com affiliate link. 
Remember, book 10 nights = get one free
We spent a good half day walking around the São Jorge Castle. Actually, our day started with the bondinho number 28. We exited at the Santa Luzia lookout to explore around, then made our way to the São Jorge Castle by foot.
Combine a few of these other sights along with your São Jorge Castle visit.
Santa Luzia Mirador (lookout) / 5-10 minutes walking

Casa Portuguesa do Pastel de Bacalhau /
(in front of São Jorge Castle)
Other local places to visit
You may want to consider adding some of these destinations to your list of discoveries once you're done visit the São Jorge Castle. We recommend that you save these to your list of places to visit in Google Maps. That way you'll remember once you arrive in Lisbon.
Praça do Comercio

The Beer Museum

Augusta Street

Santa Justa Lift plus Carmo Convent
It was mid-day when we finished visiting the São Jorge Castle, and we were famished. Luckily we found Casa do Bacalhau as we exited the castle grounds. They make codfish cakes filled with CHEESE and it's possible to pair it with wine.
There were quite a few restaurant options along the way to the castle. We ended up eating in front of our tram stop and the other side from the mirador, in a restaurant called Tendinha da Santa Luzia. The food was good and cheap yet we found the ratings on Google to be mediocre.  Alternatively, look into a restaurant called Farol de Santa Luzia, they show great ratings on Google. 
What to do along the Castle ground ?
First
The castle sits on the highest point in Lisbon which allows for the most spectacular views. Just beyond the main entrance is a huge belvedere with a 180 degree view of Lisbon. You'll enjoy taking many pictures or perhaps sitting down on a bench admiring the view. 
Second
More spectacular views await as you make your way along the edge of the castle grounds. We loved gazing at the the red 21 de março bridge contrasting with the orange roof tops and calm blue water filled with sailboats.
Lastly
Roam the empty fortification. You'll cross the main castle entrance with a stone bridge over the moat. Once inside you'll be impressed with the tall walls and the upper deck with gorgeous views of Lisbon and the castle fortification below. 
There is also a cafe inside the castle ground, where you'll find many peacocks!  As for the food however, we recommend that you hold off for a tastier treat. 
If you like fish cakes, then you'll absolutely need to try the Casa Portuguesa do Pastel de Bacalhau!
There are a few ways to visit the São Jorge Castle. It's possible to start exploring the fortification first or the lookout (like we did).
Great for the family
We noticed people of all ages inside the castle, from kids ages 9-10 years old to senior and retired people.  This is a great activity for everyone to enjoy.
Recommended circuit
Based on our experience, we think you can start on either side of the castle grounds. Get a feel when you enter and perhaps try to gravitate toward or away from the crowds, depending on your preference.
In order to get a good appreciation for the entire grounds, we recommend that you visit all corners.  
The Belvedere

São Jorge Fortification

Ruins of the former Royal Palace of the Alcáçova
Garden with Native Forest Species
Archaeological Site
If you want to spend a little more time exploring the fort, amuse yourself by visiting each tower on the upper deck.
Bring comfortable shoes with a good grip because you'll be walking on various terrain and at times uneven cobblestone. Also be sure to bring sunscreen and a water bottle for hydration.
You can also bring snacks to keep your energy up. Also very important bring a plastic or garbage bag for your trash!
Clothing
Lisbon can surprise you with it's weather, we visited in mid-October and were pleasantly surprised with 25 degree sunny days. The best advice we can offer is to plan clothing variety offering layers depending on the temperature.  For sure, we recommend that you bring caps for protection from the sun. 
Ideally you could wear hiking type pants that turns into shorts and a breathable t-shirt or long sleeve shirt.
We hope this blog helped you better understand the São Jorge Castle, it's surroundings and how to better compliment your day with other activities to tack on. 
Please let us know if you have any questions about this location and we'll gladly help you.
Also, a great way to give back is to help us by using our 'carefully selected' affiliates.  We now have affiliates for Car Rentals (Hertz), Accommodations (Hotels.com) and Attraction planning (Get Your Guide)!  This not only motivates us but allows us to carry on with our Discovering Destinations project !  Hope you enjoy, one city at a time !
Helpful tools to plan your Trip
Please follow and like us: