Many archaeological structures (well-preserved aqueduct and cryptoporticus) date back to the Roman era. This is when Coimbra was the settlement of Aeminium.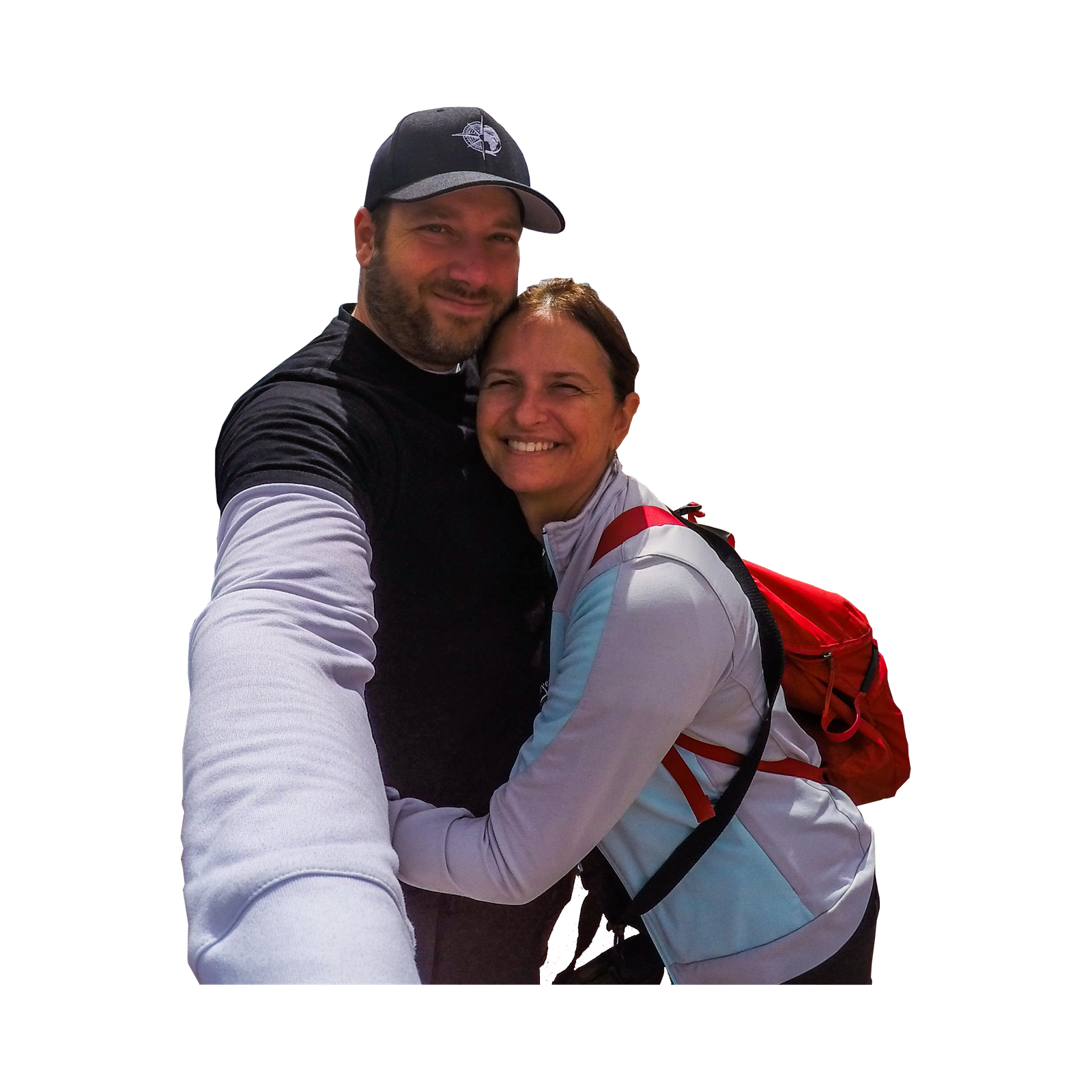 By Serge Larose & Elisandra Buges
Hopefully our Tour of Coimbra blog will inspire you to stopover in this city as you travel within Portugal.
Coimbra leaves a great first impression and inspires visitors as they approach the city entrance. Located on a hill by the Mondego River, it will challenge even the physically fit on their quest to the top.
Coimbra offers an outstanding example of an integrated university city with a specific urban earth science plus its own ceremonial and cultural traditions that have been kept alive through the years. 
" Coimbra, previously called Aeminium during Roman times offers an outstanding integration of university city with tourist attractions. "
Located roughly 210 kilometres from Lisbon, it takes 2h10 minutes to reach the city of Coimbra. As you might already know from our Eurail YouTube videos, Lia and I enjoy the smooth sailing train rides. That would have been our ideal choice however, it appeared that few cities were accessible by train. Based on our Portugal itinerary we felt we needed a car for better flexibility.
Check out our affiliate link for Hertz car rental to plan your road trip!
Reaching Coimbra from neighbouring cities:
1h20-1h30 and 120-135km from Porto city
50-65minutes and roughly 85km from Fátima city
2h10 and 210km from Lisbon city
Stay overnight at the 'Sapientia Boutique Hotel in Coimbra', minutes away from the famous Joanina library. It's the ideal city location to start your Tour of Coimbra. Book a room using our affiliate link and collect your reward stamps!
The Sapientia Boutique Hotel offers spacious rooms and beautiful views of Coimbra at a price that won't break the bank.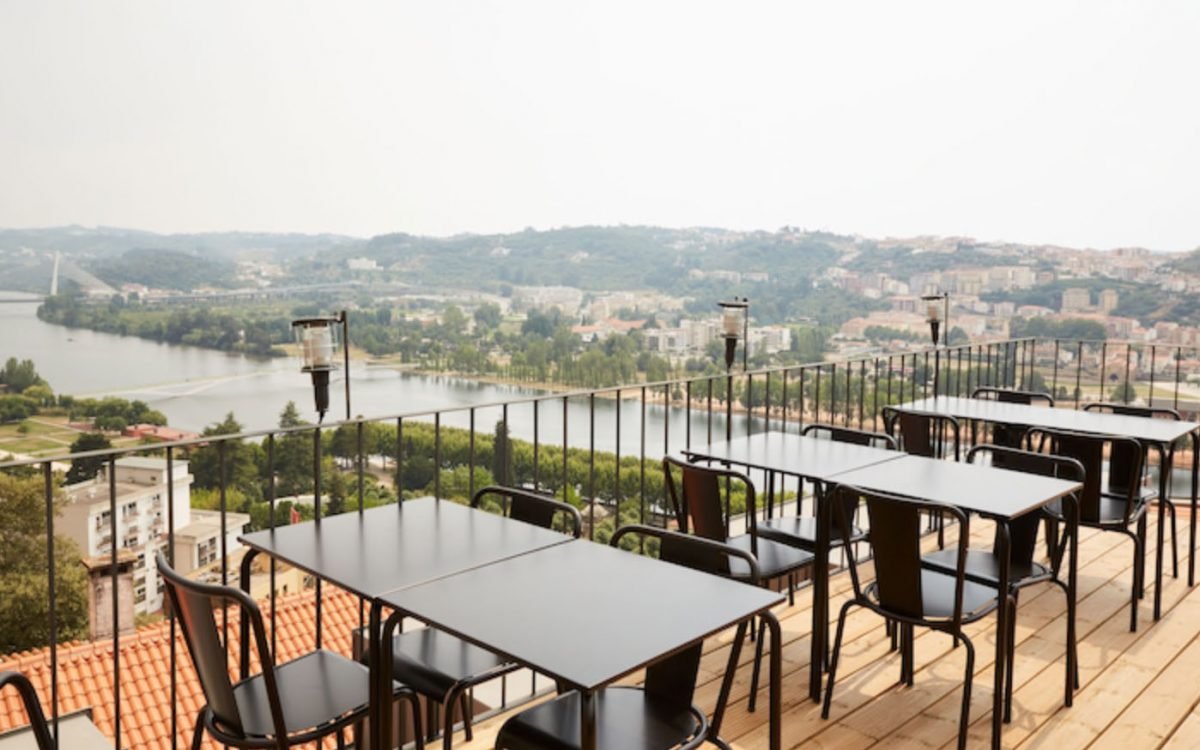 Plan your night at the Sapientia Boutique Hotel in Coimbra City with the help of our Hotels.com affiliate link. 
Remember, book 10 nights = get one free
As discussed in our 'Getting there' section, we demonstrated how close in proximity many cities were to Coimbra. Often times this can sidetrack us into thinking we can accomplish more than it's possible. In hindsight, our day trip; Lisbon to Fátima then Coimbra might have been a little too ambitious because we missed out on a main attraction – the Joanina library that was inspired from the Harry Potter movie series.
Things to consider as you plan your own Tour of Coimbra.
it's a University city first so commerces and attractions tend to close early
plan the bulk of your sight seeing between 9-5pm
get ready to walk a lot and most of it is uphill
We think you should plan a minimum of 1-2 days to visit Coimbra city. This will give you sufficient time to visit the main attractions and get a sense of appreciation for the Romanesque architecture.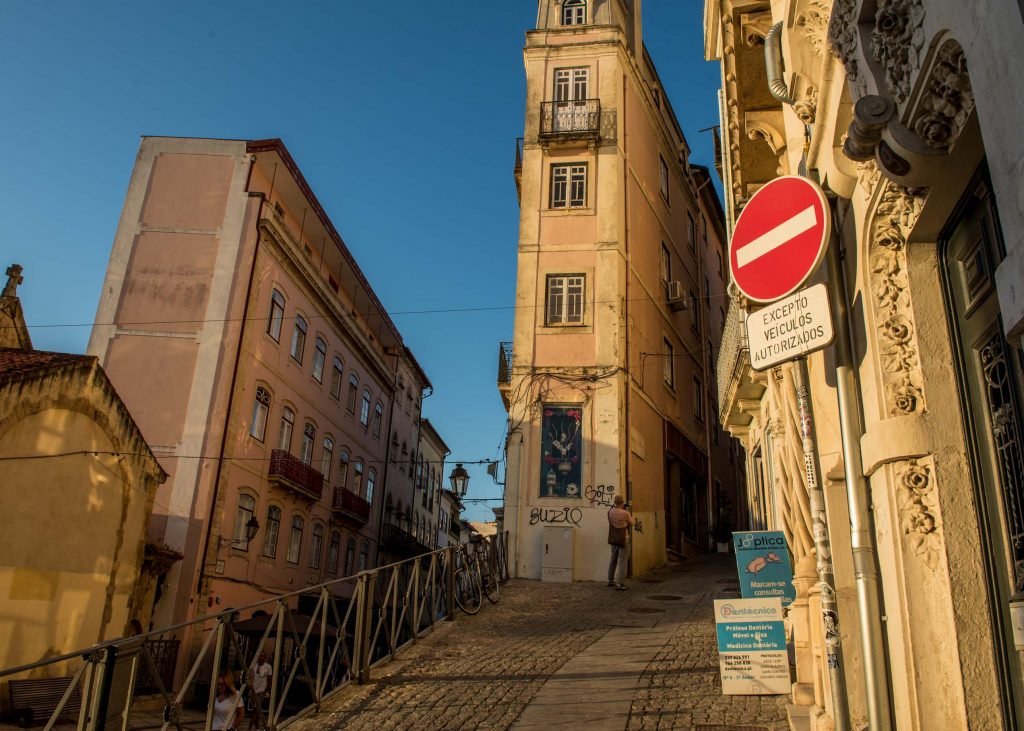 What to visit during your Tour of Coimbra ?
First
Before you start your official Tour of Coimbra, get acquainted with the beautiful and inspiring views of Coimbra city from the Santa Clara bridge. If driving to Coimbra, you might have a chance to get this view and cross this very bridge.
You'll find exquisite panoramic views from the Santa Clara bridge as well as across the Mondego River.  
Second
Kick off your Tour of Coimbra from the bottom-up. Explore the city street labyrinth as you make your way to the top. You're on the right track once you find the Barbican gate. Spend some time admiring the fine details around the corridor. 
In Ancient Roman architecture it's called a cryptoporticus, which is a covered corridor or passageway. 
Continue making your way up as more of Coimbra reveals itself to you.
Lastly
Once you make your way all the way up the hill, make time for the most interesting library you've ever seen. The Joanina Library, a Baroque architecture, was built in the 18th century. Some say it's the one that inspired J.K. Rawlings as she wrote her Harry Potter books. 
If your luck and mother nature are in sync then you'll be gracefully received with a gorgeous sunset! 
FYI, there are many great spots to observe the sunset. 
Depending on when you arrive in Coimbra and how long you plan to spend in the city, we recommend that you prioritize your list of attractions. Some of the attractions run on a 9-5 schedule, so make sure to plan accordingly to maximize your sightseeing.
Great for couples and individuals
Coimbra is a small yet charming city with few attractions. It's a beautiful city to discover by yourself or with a partner / friend. If you love being transported back in time, exploring architecture and enjoying great food, then Coimbra is a great place to vacation.
Recommended circuit
It's hard to plan a circuit. The best thing we can recommend is to go with the flow and follow what you find attracting. 
Ideally, you'll start discovering Coimbra from the bottom of the hill and gradually make your way up.  This way you'll see the city hump from the water level. Then, hopefully you'll find the pedestrian streets (R. Ferreira Borgues) which lead to the Barbican Gate.
From our experience, we found multiple ways to arrive at the same destinations. Surely you'll explore in this fashion and come to the same conclusion. 
We were told that Coimbra has a beautiful Botanical garden. Moreover, there's a city park called Manuel Braga which is 10 minutes walk from the garden. In the same area you'll find the Saint Sebastian Aqueduct Arches and a little further the Republic square.
Understandably we didn't have the time to visit all these places unless we planned another night in Coimbra.  We did however enjoy a beautiful sunset at the very top of the city.
You'll want to bring a good camera to capture the beautiful architecture.
Feel free to bring a refillable bottle of water to stay hydrated and perhaps snacks. Mind you, Coimbra, like many cities in Portugal has many pastry and coffee shops to grab snacks on the go.
Clothing
You'll find cooler temperatures in Coimbra in comparison to Lisbon, so bear that in mind if you travel between these two cities. Besides the temperature, we recommend a good pair of sneakers to walk the cobblestone streets and hike up the mountain. Unfortunately, you'll have to keep your sandals in your luggage this time around.
On discovering days, we like to start with a hefty breakfast this way we can focus on sight seeing. We ate at a restaurant called Estacao doce (the sweet station) at the base of Coimbra. They serve various types of breakfast to crush all kinds of hunger. 
Portugal is known for the bakeries and unlike North America, they serve both sweet and salty snacks. Many tourists simply hunt the pasteis de natas however neglect the other delicious desserts the country produces. Check out the 'Pastelaria Briosa Coimbra' on R. Ferreira Borgues and ask them to fill a small box with various types of sweet snacks!
Lastly, after a long day of discovering you'll want to hunt for a delicious restaurant. In Coimbra, there are so many options in such a small radius. Feel free to check Google Maps and filter by proximity to; your hotel, a scenic spot or find the highest rated restaurants. Our hotel recommended Paço do Conde which was a short walking distance away. It wasn't the most glamorous setting however the food was delicious and service on point.
List of Attractions for your Tour of Coimbra
Coimbra demonstrated many spectacular decorations. Sites you would normally find dull and redundant back home appear intensified here. For example their many churches demonstrate such richness in colour and details. 
If you're interested by our recommendation, feel free to save them to your list of 'places to visit' in Google Maps. That way you'll remember once you arrive in Coimbra. 
Igreja de São Tiago (church)

Igreja de S. Bartolomeu (church)

Barbican Gate 

Praça do Comercio (commercial place)

Sé Velha – Coimbra (church)
University of Coimbra & Joanina library
Plan your spending wisely
Use our Orange Key – 47826980S1
To get a head start in your new Tangerine account. You save monthly fees as this is a virtual bank plus your money is accessible in various places in the world !
Available in Europe and South America for easy access to your money, rather than taking out large sums and worry about where to keep it.
To acquire your $50, simply visit the Tangerine website, copy our Orange Key and paste it on the sign up page. Simply note, there are conditions to acquire the $50. Please see the Tangerine website for details.
We chose to book with Hotels.com because they have a large network of hotels. However, it doesn't stop there Hotels.com now has access to BnB's, Motels and much more. Additionally, accumulate 10 nights and get one free !
Want to know why we systematically use Hotels.com to book our accommodations ?  Click here to find out.
Save time in line with Get your Guide
If there's one thing that takes up a lot of time in new cities, it's waiting in lines for special attractions. Also, there's much time lost trying to find the right places plus not knowing how to navigate the city efficiently. 
This said, we recommend Get Your Guide to fix your timing issues. Not only will you skip the queue, Get Your Guide also provides a tour guide who will help you along your discovering quest.
We hope this blog helped you better understand Coimbra city and how to go about your day. 
Please let us know if you have any questions about this location and we'll gladly help you.
Also, a great way to give back is to help us by using our 'carefully selected' affiliates.  We now have affiliates for Car Rentals (Hertz), Accommodations (Hotels.com) and Attraction planning (Get Your Guide)!  This not only motivates us but allows us to carry on with our Discovering Destinations project !  Hope you enjoy, one city at a time !
Helpful tools to plan your Trip
Please follow and like us: