Spend the day at the Val Jalbert historical village, it's also possible to spend the night as a guest or at the campground.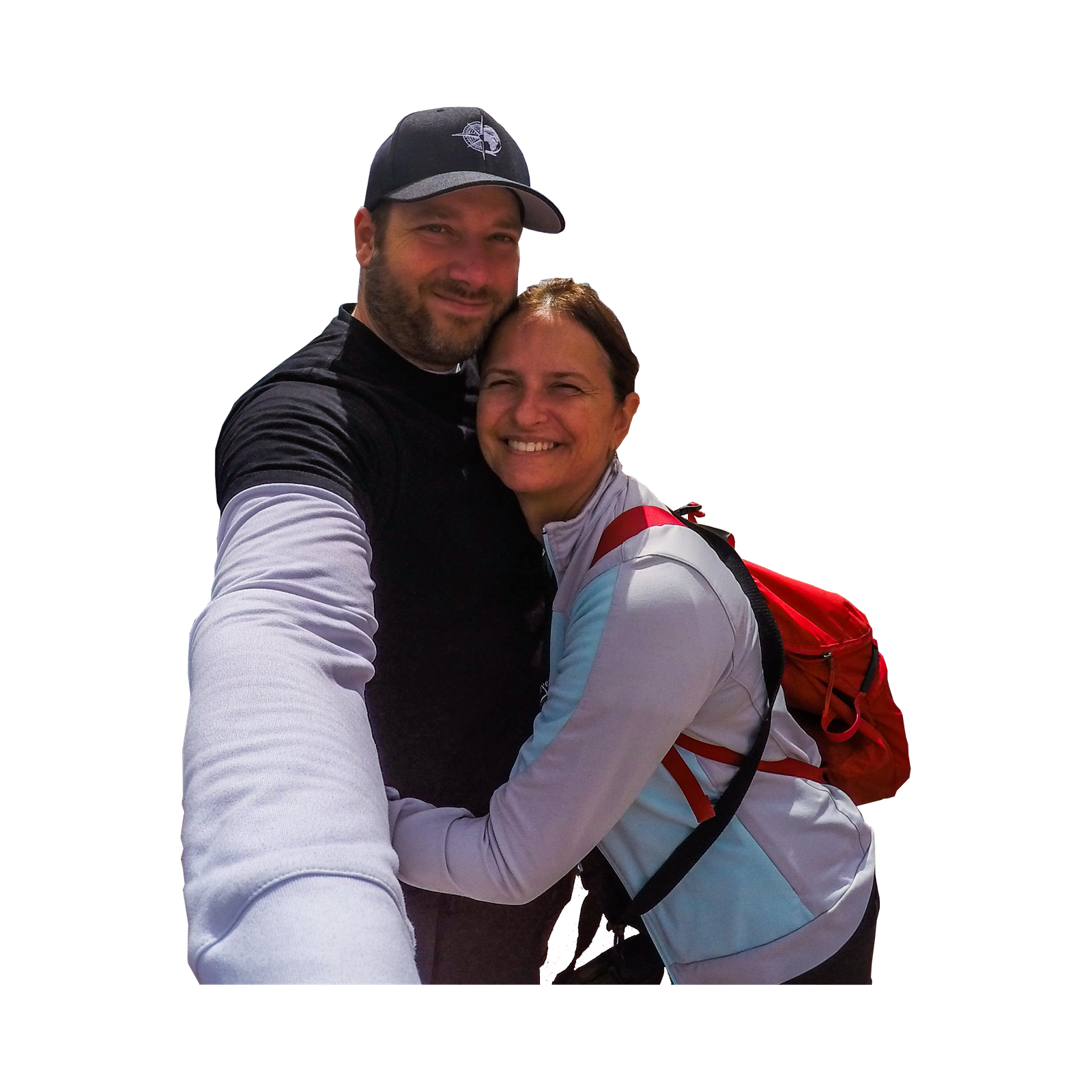 By Serge Larose & Elisandra Buges
In Discovering Destinations mode, we like to dive into the local culture and food. The Val Jalbert historical village was on a radar for a few years now. We wanted to get to know how people lives in the 1920's in this part of the world. 
"Val Jalbert became a park in 1960. With over 70 original abandoned buildings, Val-Jalbert has been described as the best-preserved ghost town in Canada. "
The historical village is 93 kilometres west of Saguenay which translates to a 70 minute drive and 250 kilometres from Quebec City with a 2h40 drive. Chances are you'll make your way from one of these two destinations, since Lac St-Jean is located in a remote area in the Quebec province.
We stayed a few nights in a beautiful home in Saguenay and ran a day trip to Val Jalbert. It was booked with the help of Hotels.com, our new affiliate partner. We chose Hotels.com because it's easy to use, you get competitive rates, they price match plus have a very interesting rewards program!
Consider an immersion experience and spend an overnight inside the Val Jalbert village ! You'll stay 'in period restored houses' in the heart of the village where you can enjoy contemporary comfort with a special touch of the 1920's.
Plan your night at the Val Jalbert historical village with the help of our Hotels.com affiliate link. 
Book 10 nights = get one free
Sleeping over inside the village gets you first access to the sites.  Otherwise, it's possible to plan your visit as a day trip from Saguenay, which is what we did. 
If you're planing a day trip, we think 1/2 to 3/4's of a day should be sufficient to see the sites and the overall village layout. Afterwards, you can add another activity to your day or simply find a place to eat and recharge. 
What to do in the village ?
In the village you'll find various 1920's style homes, a local school, short trails, a 764 wooden staircase leading to a Belvedere and a breathtaking waterfall which is their piece de resistance. There's a restaurant with a beautiful view of the falls and a General Store with snacks and souvenirs!
With the ongoing Covid-19 crisis, we recommend that you double check the opening and closing of local businesses.
Near the waterfall is a bistro/restaurant with a gorgeous view.  Additionally, there is also a general store where you'll find snacks and souvenirs.
We also noticed picnic tables near the falls, which looked like a spectacular place for a lunch.
Alternatively there's a small village called Roberval roughly 10 minutes away by car or another village 20 minutes east called Métabetchouan-Lac-à-la-Croix. In these villages you'll find a few local eateries and generic food chains.
We absolutely recommend a visit to the Val Jalbert historical village.  The property is clean, well maintained and accomplishes to transport you back in time. 
Great for the family
The village is a great place for the family to spend some quality time.  Kids will enjoy interacting with the local workers who are dead set in their acting roles.
Recommended circuit
Based on our experience, we feel the appropriate circuit is the following. Make your way from the entrance along the main road all the way to the water falls. Along the way you'll see the school, general store, local post office and the hotel where guests stay the night. The road leading to the waterfall present a few spectacular views. 
Once at the waterfall, it's possible to get a closer and unobstructed view by walking downstairs plus we challenge you to hike the 742 wooden staircase up to the belvedere. It's not necessary to go all the way up, there's a nice view point 300 stairs up which overlooks the waterfall and the entire village.
Lastly, there are two ways back to the main entrance. 1) the same way you came from or 2) by taking the back roads to see the various types of homes in the 1920's.
If you want to spend a little more time at the village, consider hiking the canyon trail and perhaps staying overnight :).
On a sunny summer day, be sure to bring comfortable shoes because you'll be doing lots of walking. Also be sure to bring sunscreen and a water bottle for hydration.
You can also bring snacks or a lunch and enjoy these while discovering the village. 
Clothing
We recommend that you bring layers since the Lac Saint-Jean area is a little cooler than Quebec City. You might need a long sleeve shirt in the early morning and gradually take off the layers as your blood starts flowing from the hike. 
Other local places to visit
You may want to consider adding some of these destinations to your list of discoveries.
La maison du Bleuet
(located on the main road before entering the village)
Parc de la Caverne Trou de la Fée
(a main activity that might require an entire day)
Roberval for lunch
Microbrasserie du Lac St-Jean
We hope this blog helped you better understand the Val Jalbert historical village, it's surroundings and how to better compliment your day with other activities to tack on. 
Please let us know if you have any questions about this location and we'll gladly help you.
Also, a great way to give back is to help us by using our 'carefully selected' affiliates. We now have affiliates for Car Rentals (Hertz), Accommodations (Hotels.com) and Attraction planning (Get Your Guide)!  This not only motivates us but allows us to carry on with our Discovering Destinations project !  Hope you enjoy, one city at a time !
Helpful tools to plan your Trip
Please follow and like us: