Another refuge from São Paulo
If you live in São Paulo or simply passing through, look no further than Campos do Jordão for a quick getaway.  There is plenty to do in this city, be aware it's not a beach destination.  However, it's worth a visit !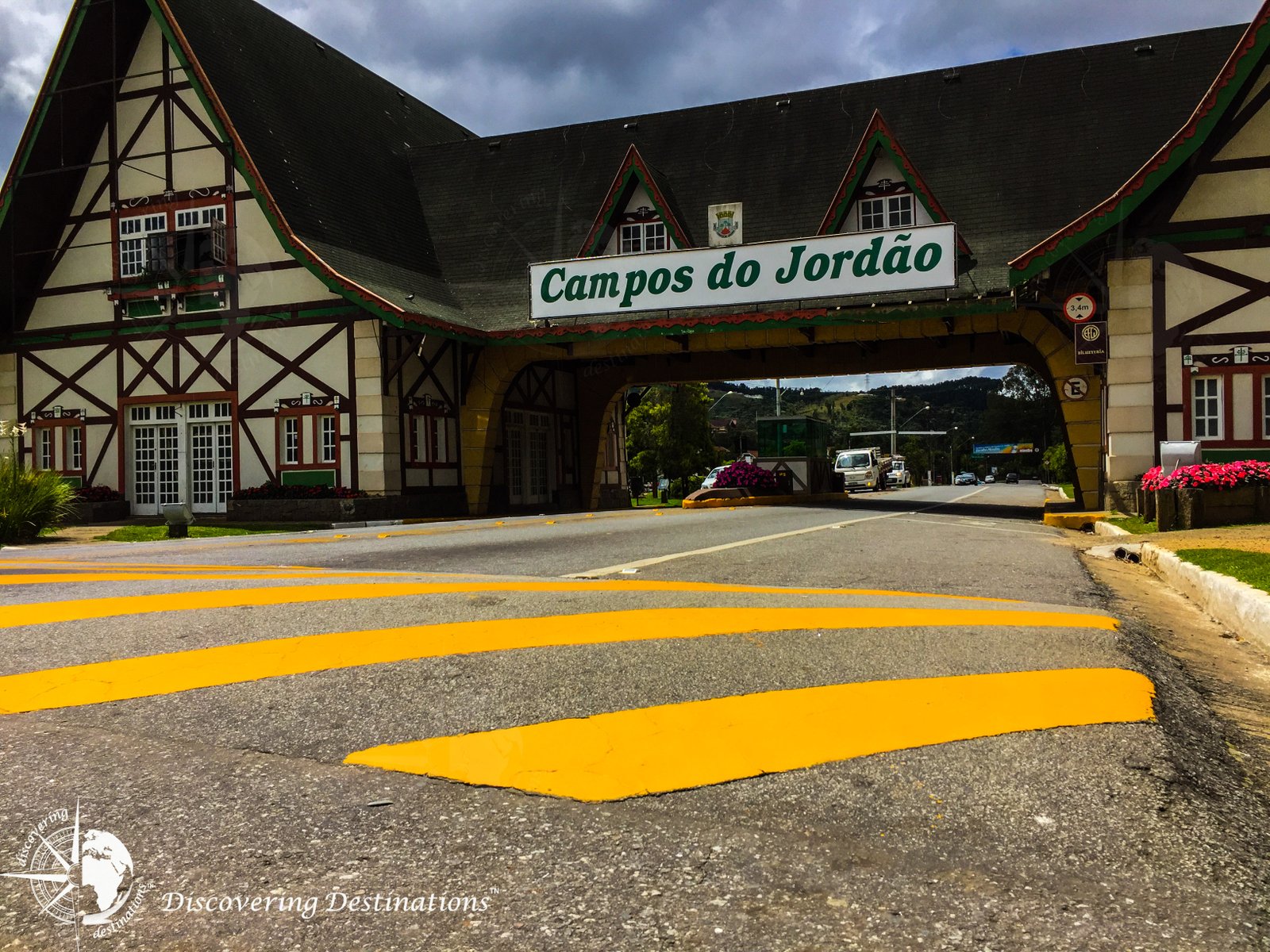 Campos do Jordão is roughly 170km from São Paulo, which represents approximately 3 hours by car or bus. Campos do Jordão is a famous winter destination for São Paulo residents.  It is one of the fifteen municipalities of São Paulo and considered a climatic stay by the government of São Paulo.  The city offers a pure climate and mountainous region reaching at top altitude of 1,600 meters.  It's a very pleasant tourist spots, wonderful mountain views, well-located and reputed hotels, a rich and diverse gastronomy, as well as the famous homemade chocolates, microbrewery and sweets.
Where to stay in Campos do Jordão
Campos do Jordão has many hotels to choose from.  You may want to prioritize what's important for you, such as price, location or logistics on how you plan to spend your time there. The city offers a wide selection, from cute and small "Pousada" to expensive and fancy villas.
Pousada Kaliman
Discovering Destinations stayed in a small but very charming small hotel called "Pousada Kaliman".
It had a "Cottage" feel to it.  We were lucky to receive an upgrade, from a small one bedroom to a spacious and clean 2 bedroom with wonderful views of the mountains.  Overall, Pousada Kaliman is a charming and cozy place with a free buffet breakfast.  Also included is a free parking space onsite, otherwise it's but a short 15 minute walk to Capivari city, where you will find the stores, bars, restaurants and shopping malls.
The main touristic points
Campos do Jordão is mostly about nature, there are many places to visit and sightsee. Sadly we lost half a day due to bad weather.  But it wasn't lost, we retreated to the comfortable hotel room for an afternoon nap with the sounds of wind blowing in the trees and raindrops.
Here are a 5 great places to visit
Ducha de Prata:
'Ducha' means shower and 'Prata' means silver.  The main attraction is a small manmade waterfall.  There are many dirt paths leading further into the forest where the water continues to flow.  Those looking for adventure, the park has zip-lines and bridges suspended in the trees. Lastly, there are several small shops (called lojinhas in portuguese) that sell local artisanat, liquor and chocolates.
Amantikir:
O Amantikir, is strictly the given name there is no english translation.  People also know it as the gardens that speak.  This is a magical place in the center of nature, again offering great views of the mountains. Amantikir is a series of gardens, inspired by various countries around the world (England, Japan, China etc).  We considered the entrance fee quite high, in the whereabouts of $20 Canadian dollars.  We 'invested' in our ticket, this way we could talk about it in our blog.  In hindsight, it was worth it !
Morro do Elefante:
Translated in english means Elephant's hill.  At one extremity of Capivara city is a cable car which will take you up the Elephant's mountain.  Tickets sell for $12 reais which translates to roughly $5 CAD to go up and down. The view alone is worth the price.  At the very top of the mountain you can visit the what seems to be an Elephant museum.  It's not big by any means but it's free to enter and great for children.  And of course a great panoramic view of the city surrounded by local artisanat kiosks.  The entire site could use a facelift or renovation, nevertheless a nice activity for the family.
Capivari:
Capivari is the touristic center of Campos do Jordão.  The center is full of shops, restaurants and souvenir stores.  Rain or shine, it offers a vibrant atmosphere with street musicians and various restaurant terraces. Campos do Jordão is also known for its wool and textiles.  We purchased some locally made vests and sweaters.  Before you leave, make sure to try some of the local food, inspired by Switzerland you will find meet or cheese fondues.
A nice time to visit is during the winter festival where many can keep warm with the famous hot wine.  Keep in mind, the Brazilian winter is from June to September.
Pico de Itapeva:
The 'Pico de Itapeva' means peak of Itapeva or mountain top of Itapeva.  This location was much nicer in the past, it was kind of abandoned because of disputes between Campos de Jordão and Pindamonhagaba. However, the view is still quite spectacular.  You can see many surrounding cities, mountains hence a great location for taking pictures.
We didn't have a chance to visit more places, due to time restraints and bad weather.  But here are more local places worth visiting.
Horto Florestal - Gardens
Palácio da Boa Vista - Boa Vista Palace
Mosteiro de São João - São João monastery
Shopping tips
Campos do Jordão offers a wide variety of shopping.  You will find many malls, galleries and various shops doted around the city.
It can be confusing because there are many similar products offering different quality and prices. The highest price is not necessarily the best quality. For example, we found great quality chocolates for half the price. It's the matter of taking the time to visit many shops in order to make your selection.
Shopping Relógio: we found better prices for similar items elsewhere.
Kiosks beside the cable car: This place offers cheaper knitwear than the city center.
Kiosks at Ducha de Prata: Even though it's a touristy area, the prices are quite reasonable
Spinassi Chocolates: There are two in the city.  We found the one located across the street from the cable car very affordable in comparison with other stores in the city center.  Recommended by the 'Pousada Kaliman' receptionist.
How to get there
By airplane: Arriving by airplane. Campos de Jordão is located 150km from Guarulhos São Paulo international airport.  All you need is to rent a car and take the Ayrton Senna or Dutra highway.  Google maps or Waze work best
By car: Campos de Jordão is accessible from Floriano Rodrigues Pinheiro highway (SP-123).  It's a smooth ride although the many curves and winding roads.  Then follow the Carvalho Pinto/Ayrton Senna. If leaving from São Paulo downtown, take the Marginal Tiete until the portal of the city. Again, Google maps or Waze work best.
Tips: A great place to stop along the highway is "Frango Assado".  Its the perfect rest stop where you can have a bathroom break, shop for some snacks and eat delicious "Pão de queijo" with "Requeijão" or ''Coxinha''.
Best time of the year to visit Campos de Jordão
The high season is in July which is winter for Brazil.  The city became famous for the "Winter Festival" with many events and shows.  Since it's school break, many families vacation with their children and teenagers.  It's also an energetic and hip place for meeting friends at the bars, often with live music.
Like everything else, "high season'' also means lots of traffic, noise and crowds.  The prices are higher than usual year, especially for the hotels.
This is a perfect destination for those living in Canada looking to escape the winter blues.  Since the Canadian winter means summer in Brazil, cheaper prices and less tourists.
Enjoy !
Please follow and like us: